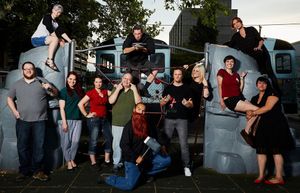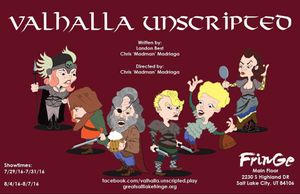 It was raining that late October night in Salt Lake City. The bulbs of hazy yellow streetlights reflected ghostly across the oil-slick puddles of the parking lot as the ensemble trudged into the night, tired and hungry after a full twenty-four hours of competitive theater. The spark of an idea started there in the darkness, nebulous and glowing, enough for one delirious person to ask another, "How do you feel about Vikings?" 
Valhalla Unscripted premiered the following year at the 2016 Salt Lake Fringe Festival. A comedic spin in the vein of Noises Off meets The Complete Works of William Shakespeare Abridged, Valhalla Unscripted delves into the Norse Sagas and mythologies of Ragnarök, and what should happen if destiny should go horribly and hilariously off course. 
With a roar of bright swordplay and bared teeth, the audience is introduced to the famed warrior-poet Egill Skallagrimsson. All is not well, as what was meant to be the world-ending battle of Ragnarök didn't actually turn out as world-ending as prophesized. Odin, the god of wisdom, who was supposed to be killed in glorious battle by a giant wolf, was instead discovered alive and bereft of all his memories. Egill joins Kara, the last remaining Valkyrie, in her plan to piece together the All-Father's broken mind and restore the god to his former glory. With the help of three eccentric einherjar, souls of Midgard's most powerful(?) warriors, Egill and Kara help Odin relive the greatest stories he ever told, in front of a live audience!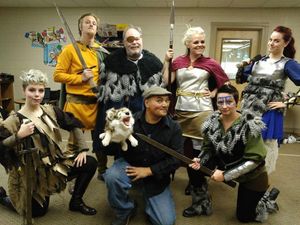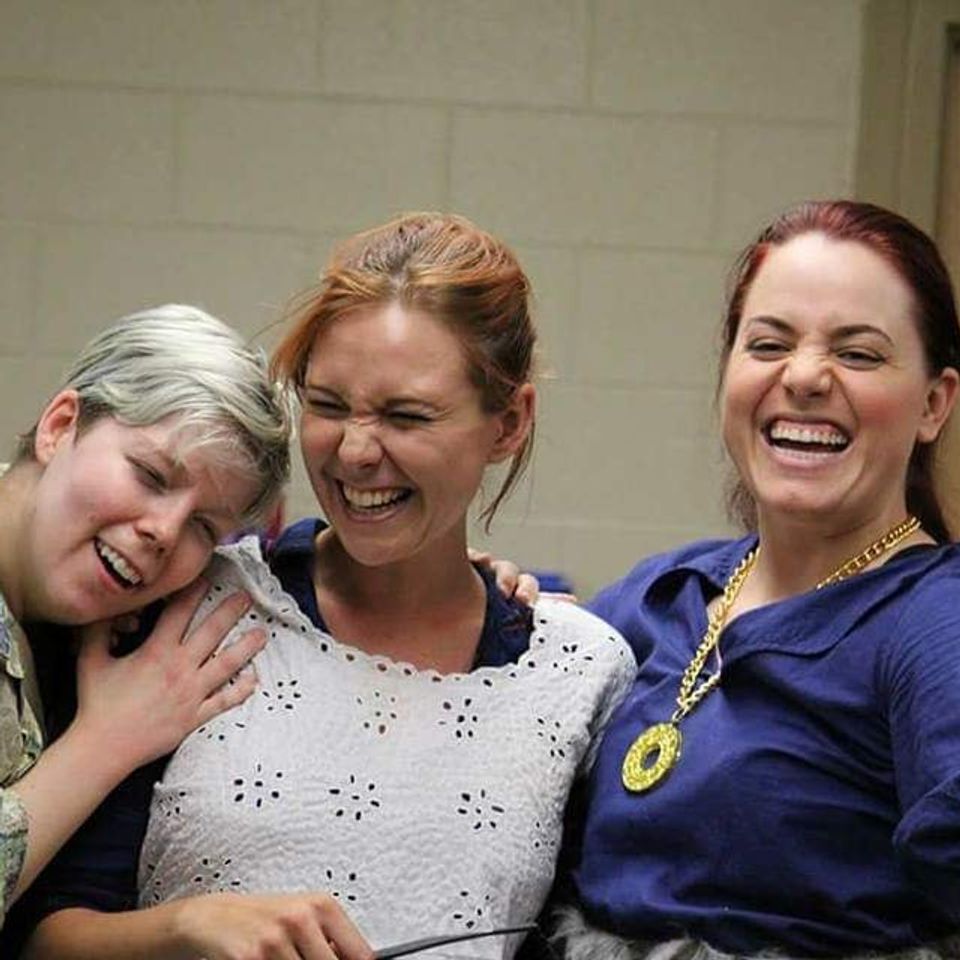 Imressum
2016 original cast
Odin - Palmer Scott
Kara - Carleigh-Jo Naylor
Egil  - James Naylor
Skuld - Johanna Blair
Hilder - Sheri Bear
Sigrun - Arianne Montague
Writers - Landon Best and Madman Madriaga
Director - Madman madriaga
Assistant Director - Christopher Kucera
Stage Manager - DeeDee Palmer
Costume Design - Kelsee Kinder of Black Trident Couture
Choreographer - Sheri Bear
Combat Director - Logan Young
Graphic Design - Chris Coffin
Stitch Witches - Danielle Barlow and Christie Sorensen
©Valhalla Unscripted is a COPYRIGHT of Mad King Productions.
All Rights reserved