MAD KING PRODUCTIONS (MKP) is a troupe of entertainers producing both classic and original works, with that little extra edge hard to find in Utah community theater. Mad King breaks identity norms, and aims for quality entertainment to be enjoyed equally by all. So sit back, grab a drink, and get ready to laugh with us.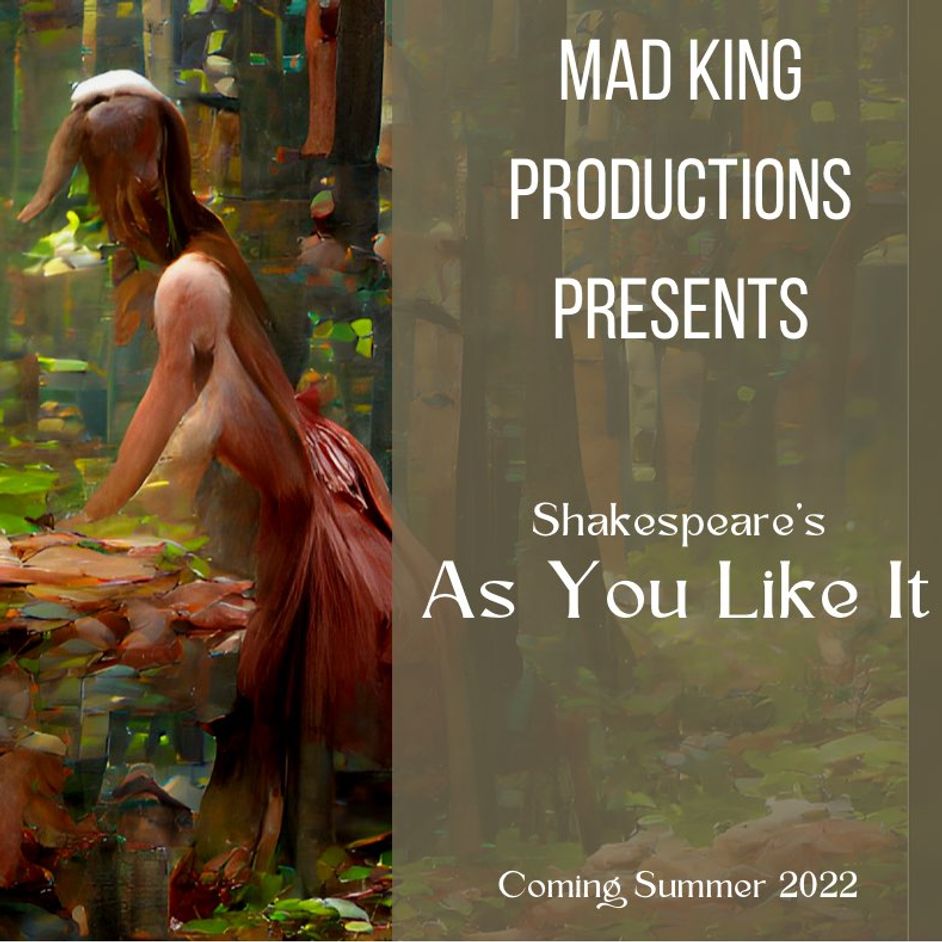 Revealing our 2022 Season!
All the world's a stage!
    Mad King Productions is elated to bring one of Shakespeare's most beloved and memorable comedies to life! Grab a tankard as we lead you into the Forest of Arden in this year's production of Drunk Shakespeare: AS YOU LIKE IT!
Coming summer of 2022! Go to our Drunk Shakespeare page for further details!