In a clever aside referencing their shared birthdays of January 5th, the young men named the new production company Fifth Goat, and immediately set to work on their theatrical creation. Inspired by the works of Trey Parker and Matt Stone (South Park, Book of Mormon, Cannibal! the Musical), an idea was seeded for the story of Sandy, a parasitic reanimated corpse. Bound by a contract with the Queen of the Dead, Sandy must balance her need for flesh against her undying love for her bespectacled boyfriend, Bruno.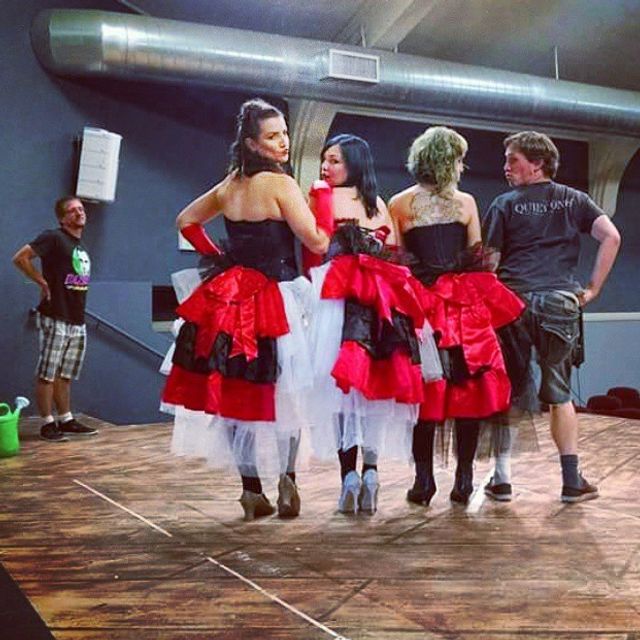 In a span of six months a magnificent cadre of talent gathered to bring Undying Love: the Rock Zombie Musical to life. Connections with local musicians and recording artists brought together a band to assist in music development and to perform their compositions live. Costumes were designed and energetically implemented by Black Trident Couture. Through auditions (and multiple phone calls) the characters found life in a stellar cast of local and professional actors. Just as hoped, the production was accepted by the Great Salt Lake Fringe Festival and premiered to standing ovations in the August of 2016 at Westminster College.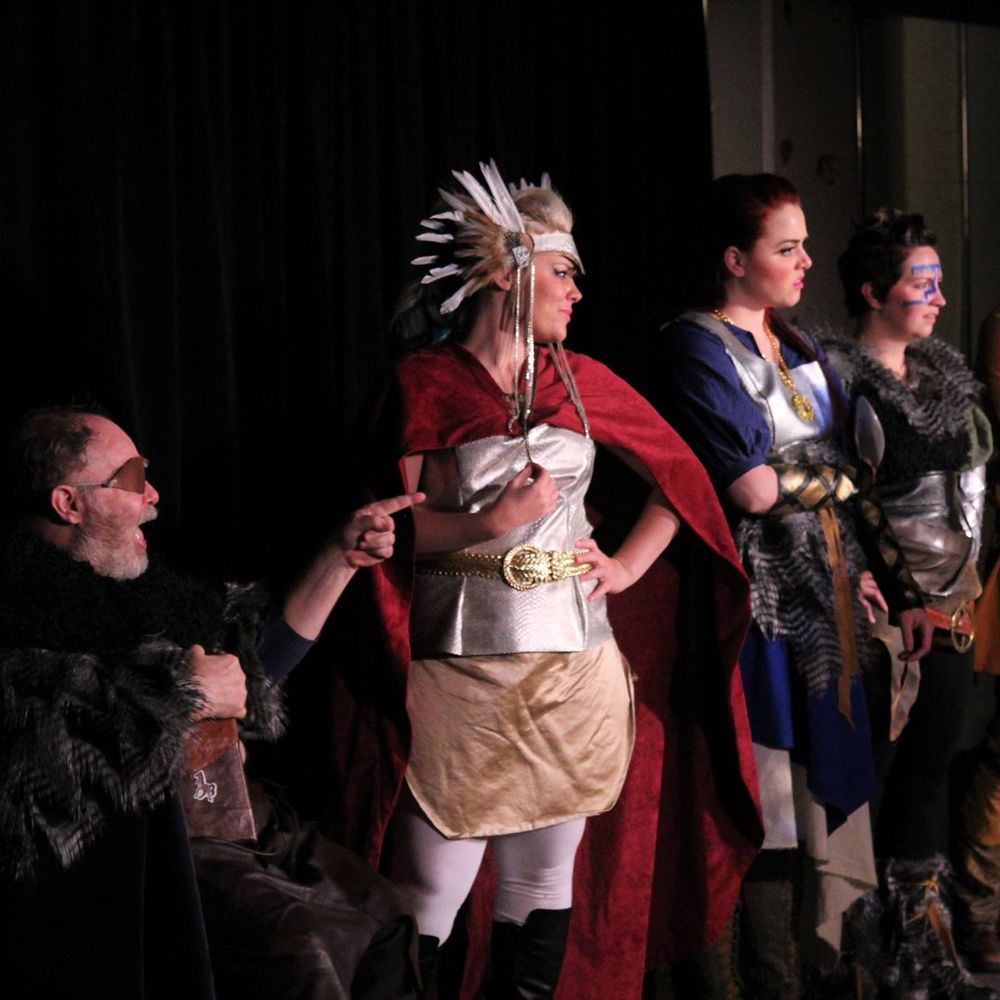 Emboldened by the success of Undying Love, and spurred on by the enthusiasm of their new audience, Fifth Goat Productions decided to pursue a new project to present at the festival the following year. Now a functioning team of dedicated artists, their new creation would take a departure from the musical and jump boldly into the mythic. To meet the expectations of the 2016 GSLFF, now doubled in calendar length and artists participation, the production team took their shields and swords in hand and premiered Valhalla Unscripted, a new original action-comedy featuring the gods and heroes of the Icelandic Sagas.
A video of the performance is featured here on our website.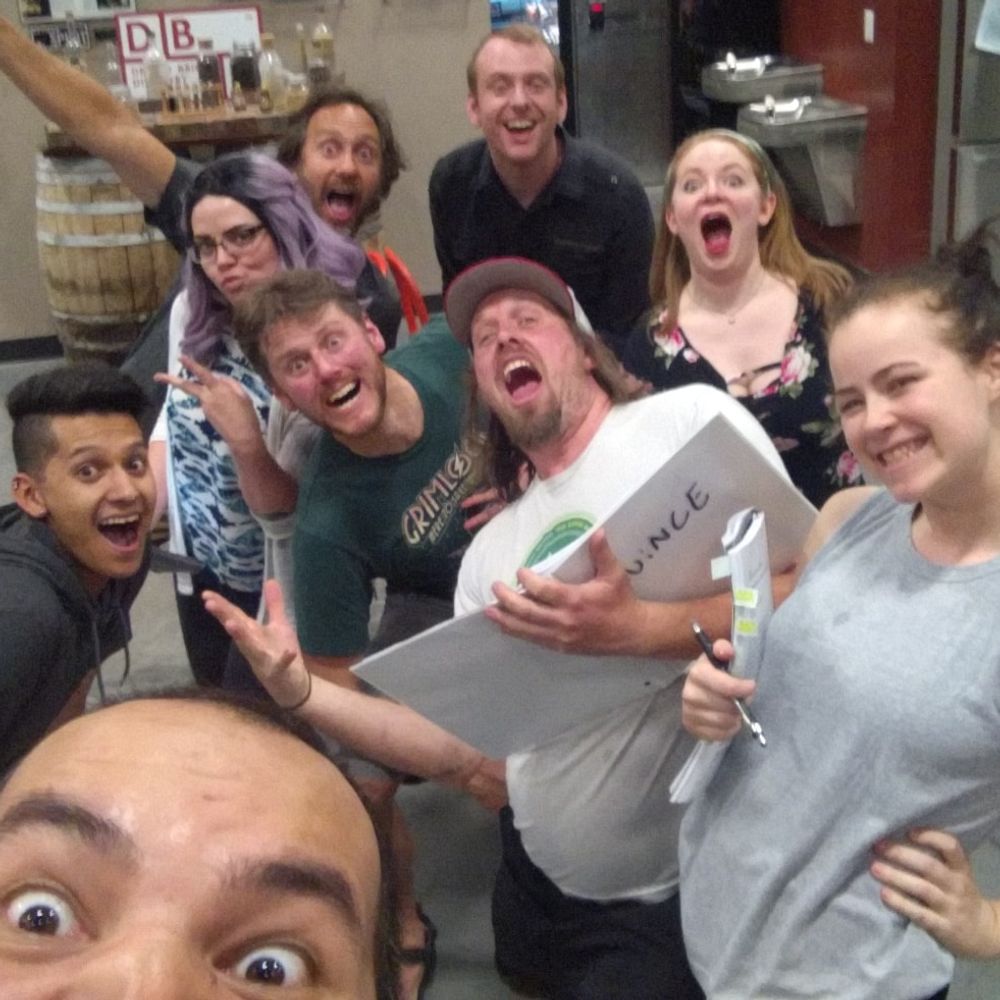 After surviving Ragnarök, and nearly eighteen months of non-stop production, the team took a break to focus on individual pursuits. That is, until one late night in 2018 after a revel-rousing game of Dungeons and Dragons, the gang fell into back-to-back discussions about Shakespeare and Drunk History.
Upon our troth, Drunk Shakespeare was born.
Revitalized, the team sought to make history with a new production outside of an arts festival. Hosted by Mountain West Cider and playing at their on-site pavilion, Drunk Shakespeare: A Midsummer Night's Dream premiered in August of 2019 to a humbling run of full-audience performances.
This 1980's themed imagining of William Shakespeare's beloved comedy not only invited audience participation to join in the fun, but encouraged libations to its twenty-one and older patrons.
In the time following the company has evolved, changing its name from Fifth Goat Productions to Mad King Productions (MKP) to better reflect the staff and community that it loves. MKP is dedicated to the future with plans for more original plays, more Drunk Shakespeare, and podcast development. 
"And, I pray thee now, tell me, for which of my bad parts didst thou first fall in love with me?" 
-Benedict, Much Ado About Nothing, Act V, Scene II 
~
Carleigh-Jo Naylor
Madman Madriaga