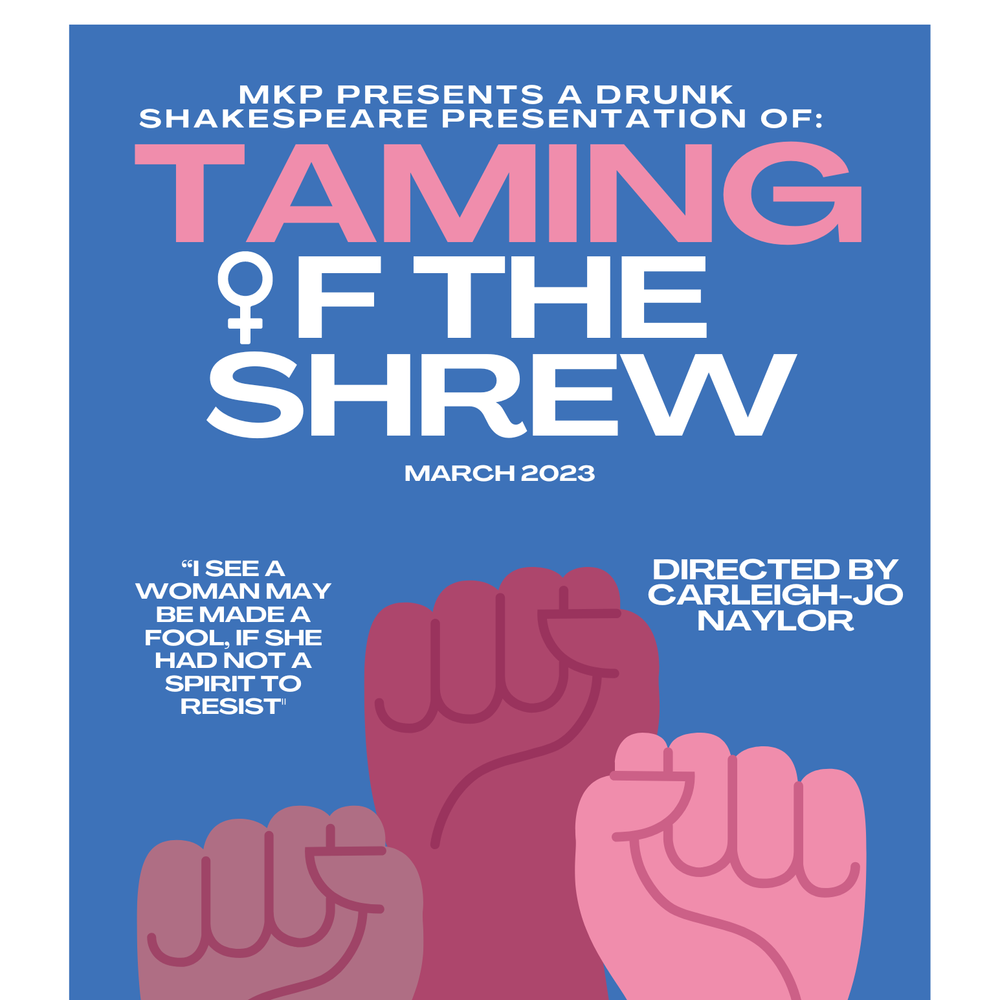 Audition Notice!
We are so excited to begin our 2023 Drunk Shakespeare season with auditions for TAMING OF THE SHREW!
When: Saturday, December 17th, from 2:30pm - 5:30pm 
Where: Holladay Library at 2150 E Murray Holladay Blvd.   
Additional Info: 
Rehearsals will be: Tuesday - Thursday, 6pm - 9pm, and Sundays 10am - 1pm. Rehearsals begin January 10th.
Performances will be held at The Pearl On Main. This is a 21+ production. All actors must be at least 21 by January 10th and comfortable with drinking while performing, or around those who will drink while performing.
Performance Dates: March 3-5, and 10-12  All parts are open and will be gender, and race open. This is not a paid production. For free audition forms, continue below.
Character Breakdown:
Katherina - is the eldest child of Baptista Minola. They have a reputation for rude and aggressive behavior. Their father wants them to marry, but is struggling to find a husband for them. Some dance experience preferred but not required.  
Petruchio - is a wealthy citizen from Verona, who is looking for a spouse. Upon hearing about Katherina and their temperament, they decide they will take on the challenge of marrying them. Dance experience preferred but not required.  
Bianca - is the youngest child of Baptista Minola. They have three suitors who want to marry them; Gremio, Hortensio and Lucentio. Very bratty, typical younger sibling. 
Lucentio - is a young scholar from Pisa, who has travelled to Padua to study at the university there. They wants to marry Bianca. 
Tranio - is Lucentio'€™s servant and has travelled from Pisa to Padua with Lucentio to study at the university. 
Baptista Minola - is a wealthy citizen of Padua. They have two children, Katherina and Bianca. Although Bianca has potential suitors, they will not allow them to marry until Katherina is. 
Hortensio - is friends with both Baptista and Petruchio. They are a suitor to Bianca and would like to marry them. 
Gremio - is of an older age and a friend of Baptista. They are a suitor to Bianca and would like to marry them.  
Grumio - is Petruchio'€™s servant and has travelled with them from Verona to Padua. 
Vincentio - is a wealthy merchant from Pisa. Father to Lucentio.  
Biondello -Lucentio'€™s second servant, who assists their master and Tranio in carrying out their plot. 
Widow - who marries Hortensio once he gives up wooing Bianca. 
Merchant - who is convinced by Tranio to pretend to be Vincentio.  
Servants, Haberdasher and Tailer with several small speaking parts.
Drunk Shakespeare started in 2019 with an inspired production of A Midsummer Night's Dream, providing SLC theatergoers with a fresh and modern approach to experience Shakespeare with drinks in hand, infused with classic 80's hits and pop references.  
MKP returned to the stage in 2021 with Drunk Shakespeare: Much Ado About Nothing, taking the classic and revered comedy dancing into the roaring 1920's.
The most recent production was August 2022 at our new performance venue The Pearl on Main. This production was the play you never knew had the most quoted line ever in it! Drunk Shakespeare: As You Like It, directed by Eva TerraNova, was shenanigans in the woods set in the post war era of the 1940's.
Much Ado About Nothing 2021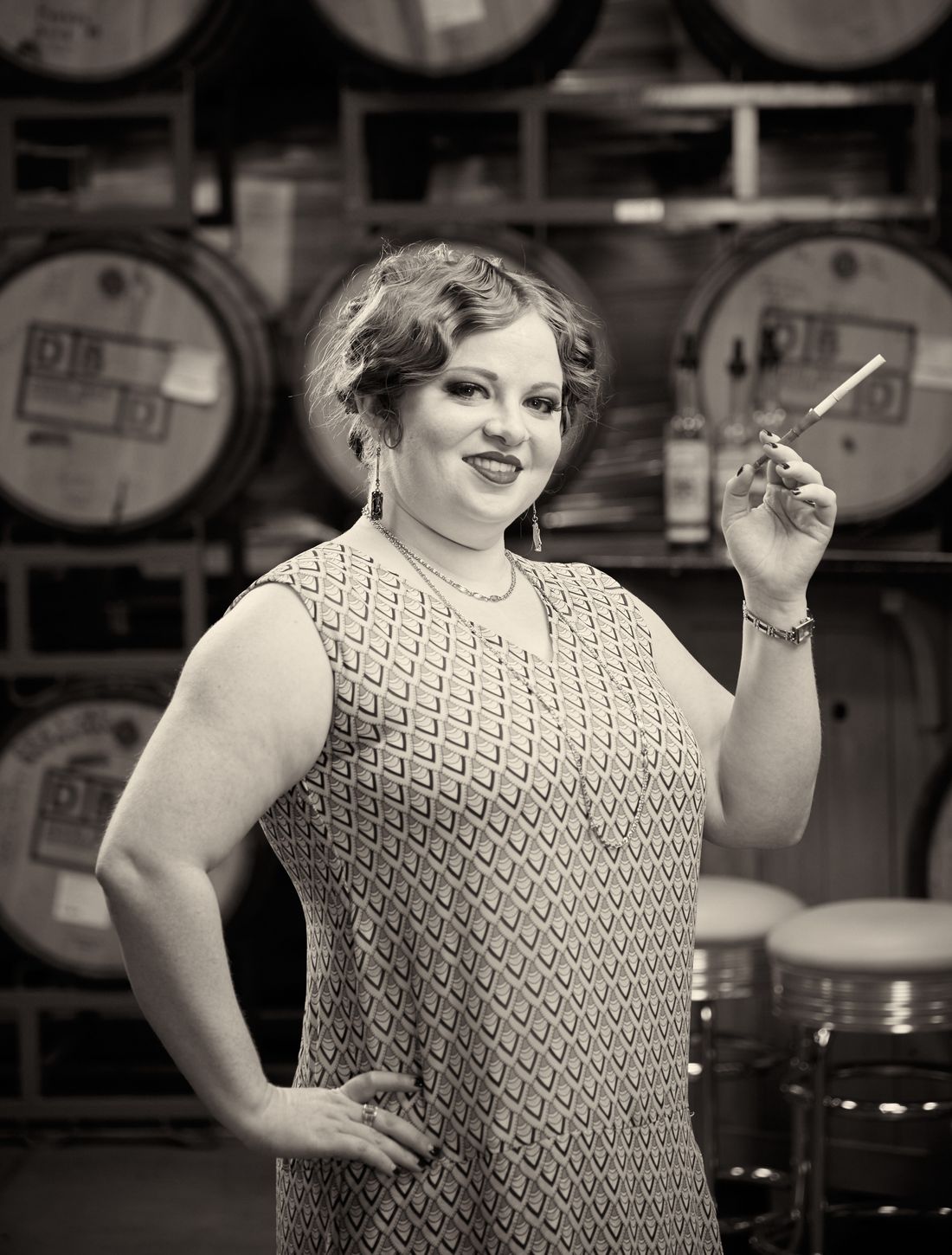 A Midsummer Night's Dream 2019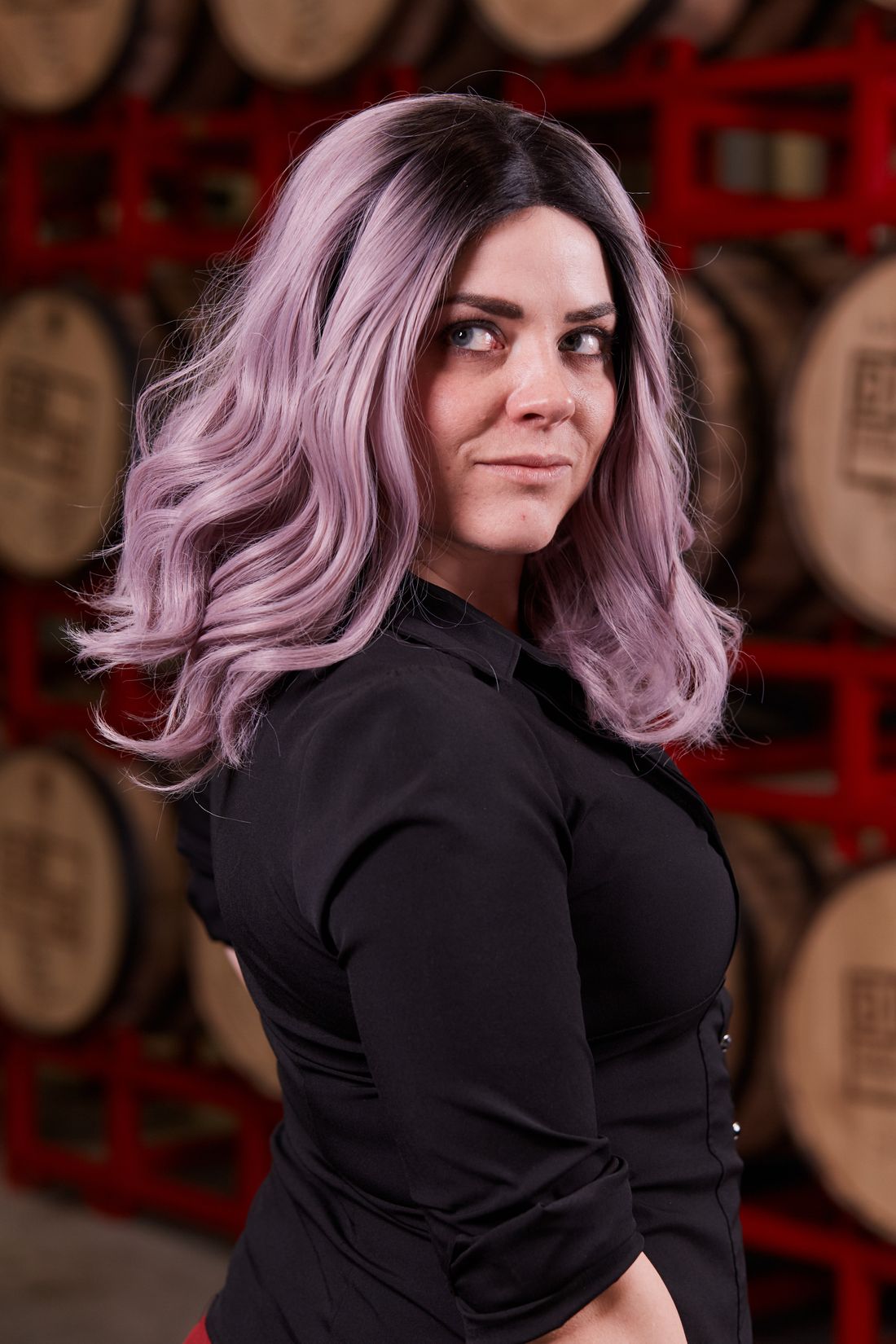 "If we shadows have offended,   
 Think but this, and all is mended,   
 That you have but slumber'd here   
 While these visions did appear.   
 And this weak and idle theme,   
 No more yielding but a dream,   
 Gentles, do not reprehend:   
 if you pardon, we will mend:   
 And, as I am an honest Puck,   
  If we have unearned luck   
 Now to 'scape the serpent's tongue,   
 We will make amends ere long;   
 Else the Puck a liar call;   
 So, good night unto you all.   
 Give me your hands, if we be friends,   
  And Robin shall restore amends."