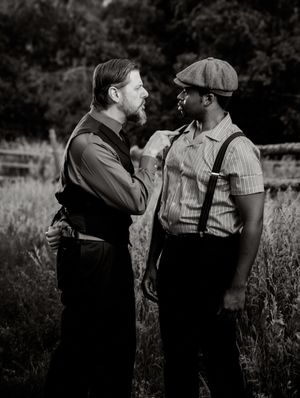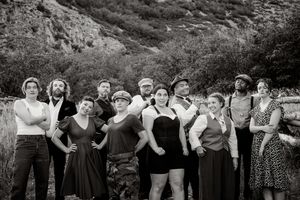 Mad King is pleased to bring you the beloved tales of William Shakespeare, with an exciting twist!
TAMING OF THE SHREW 
Performing at The Pearl on Main (formerly Midvale Main Street Theater)  
Address: 7711 South Main Street, Midvale UT 84047  
Evening performances at 7:30pm: March 3rd, 4th, 10th, & 11th.   
Matinee performances at 3:00pm: March 5th & 12th. 
The Drunk Shakespeare format is a hilarious take on live theater! Come enjoy a truly unique experience as each night our performers celebrate every production with libations! One of our willing actors consumes a flight of spirits to begin every performance! The audience will furthermore have the opportunity to vote on which performer(s) will do so at intermission! 
This fun also extends to our guests, as our concessions will feature original cocktails (alcoholic and non-alcoholic) to be served throughout the performance, inspired by Shakespearean characters! We can't wait for you to join us! 
This production of Drunk Shakespeare is produced in association with Umbrella Theater.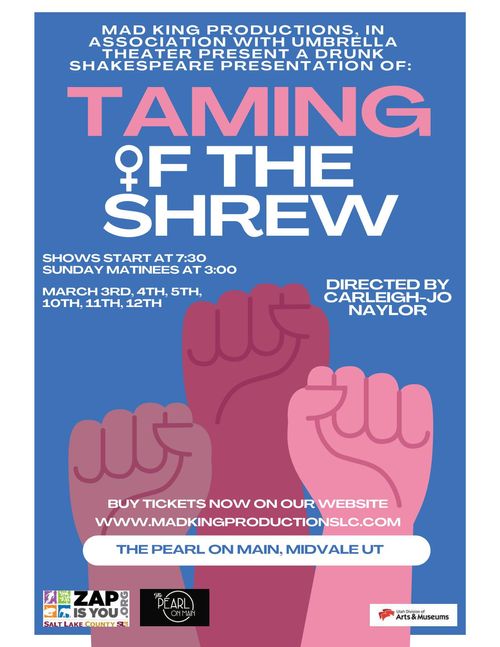 Casting Announcement!
Drunk Shakespeare: Taming of the Shrew
Thank you to all who auditioned! We are elated to officially reveal the cast for Taming of the Shrew! Coming March 2023, stay tuned for performance details and ticket info!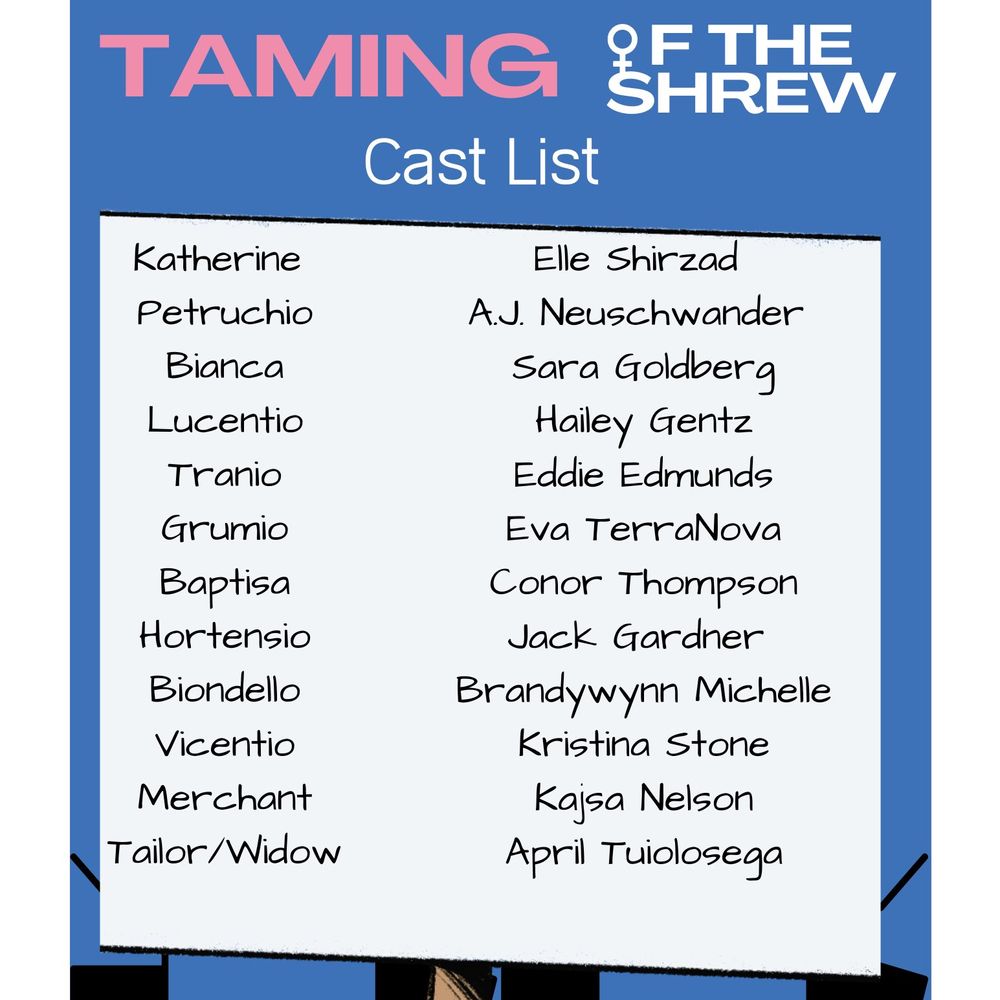 Click on a poster below for details on past productions!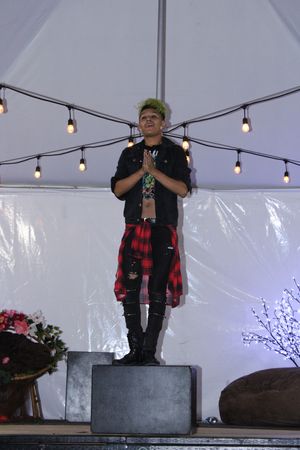 "If we shadows have offended,   
 Think but this, and all is mended,   
 That you have but slumber'd here   
 While these visions did appear.   
 And this weak and idle theme,   
 No more yielding but a dream,   
 Gentles, do not reprehend:   
 if you pardon, we will mend:   
 And, as I am an honest Puck,   
  If we have unearned luck   
 Now to 'scape the serpent's tongue,   
 We will make amends ere long;   
 Else the Puck a liar call;   
 So, good night unto you all.   
 Give me your hands, if we be friends,   
  And Robin shall restore amends."